Riverside Shopping Center
1820 - 1860 UNIVERSITY AVE.

RIVERSIDE, CA 92507
Welcome to Riverside Shopping Ctr
Building: 13,726 available SF
Stories: Two (2)
Age: Built in 2010
Floor Size: Approx. 7,000 SF
This recently completed retail space is located near both the 91 and 215 freeways in addition to being down the street from the University of California, Riverside. It is surrounded by residential housing and is adjecent to other shoping centers, including an immediate adjacent nursing school. With UCR close by it also benefits from high traffic counts and patronage from the local student population, close to 21,000 (2011).
The center also features a wrap-around patio on the first and 2nd floors that allow for easy pedestrian flow and patio dining space. Built in 2010, the center is beautiful, well designed and
features a robust street facing rotunda.
1820 University Avenue is near the corner of University Avenue and Chicago Avenue.
Property Features
---
Brand New Shopping Center built in 2010
Close to UCR, Highway 91 and 215
Close to other shopping center
High traffic counts
Close to University of California, Riverside
Image Gallery
Experience Riverside Shopping Ctr for yourself. Browse photos of our spacious apartments and community amenities. At Riverside Shopping Ctr you'll find an apartment that feels perfectly suited to meet your expectations.
View Photo Gallery
Tenant Portal
Life at Riverside Shopping Ctr is meant to be convenient and care-free, including the simple things like paying rent online or requesting maintenance. Our online portal makes it seamless – with just the click of the button.
Tenant Portal
Get In Touch
Property Information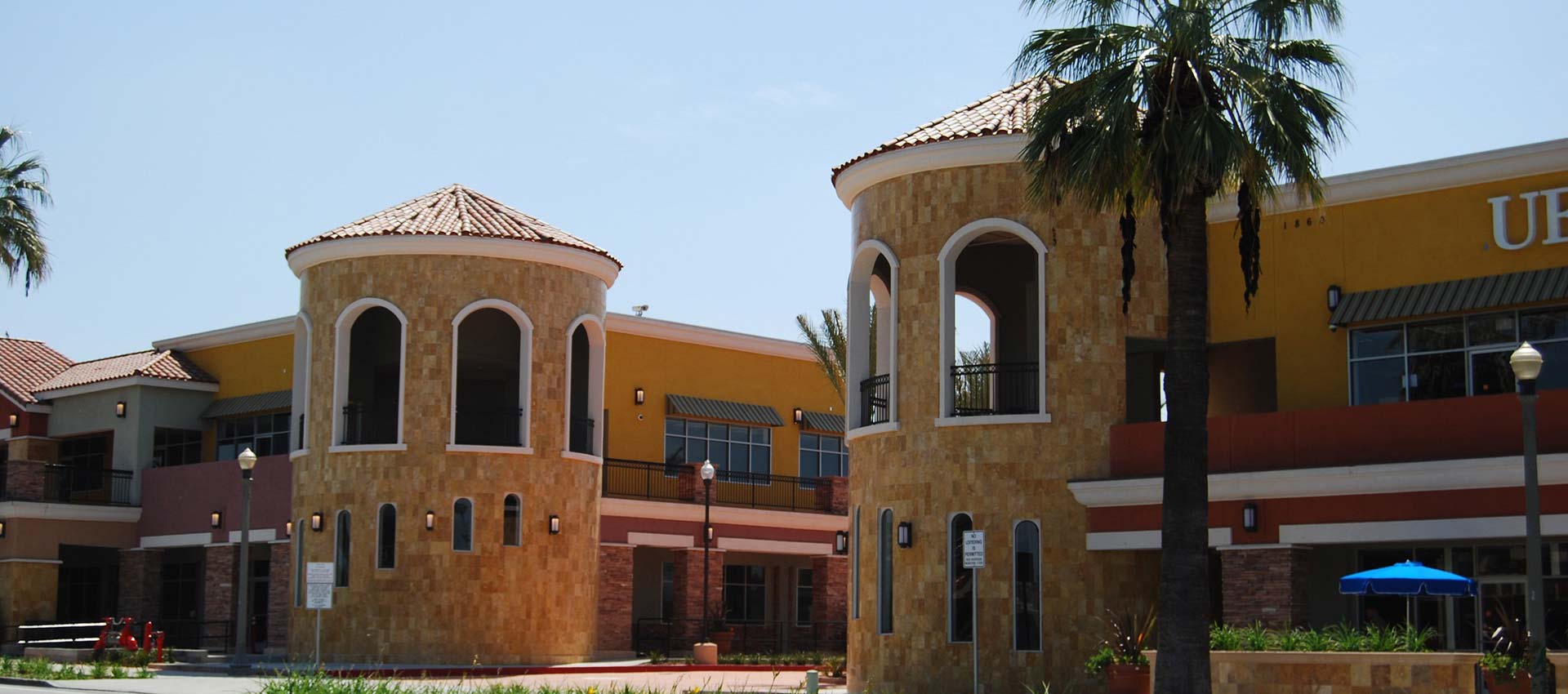 Riverside Shopping Center
1820 - 1860 UNIVERSITY AVE.
RIVERSIDE, CA 92507
Phone: (909) 477-0197
Emergency: (323) 937-1051